Indian Leaders In Times Of Corona
No one has any idea that this virus would actually have such lasting effects. When Wuhan, China reported the spread of a new disease, most of us assumed it will be gone in a while. It has now been more than a quarter that we all have been stuck at home while the frontline workers are fighting day and night to make it go away.
As scientists and researchers continue to find a cure for CoVID-19, let us look at some of the people who emerged as leaders and came forward to help in whatever way they could-
PM Narendra Modi
While the world was still figuring out how the virus spreads, India was actually preparing for a 'Mann Ki Baat' session by PM Narendra Modi. The very first address by the PM on 19th March asked all citizens to observe 'Janta Curfew' on 22nd March. Following this, he addressed the nation for the second time on 24th March and ordered a complete nation-wise lockdown of 21 days. This Lockdown which came to be known as Lockdown 1.0 was followed by 3 more lockdowns of 19 days, 14 days and 14 days respectively.
While it is a PM's duty to take care of the nation and the welfare of its citizens, the Indian PM deserves a special mention for his timely, comprehensive and robust response towards tackling the pandemic. The nationwide lockdown was praised by many.
"Lockdown in India was early, far-sighted and courageous and was better than waiting for another 3 or 4 weeks."

Dr. David Nabarro, WHO's special envoy on CoVID-19
PM also launched PMCARES Fund which saw a heavy pouring in of donations from celebrities, world leaders and citizens. The internet is flooded with stories of how people-now stuck at home- manufactured masks, food and other essentials and distributed them to those less fortunate.
Further, Aarogya Setu, an Indian open-source CoVID-19 "Contact tracing, Syndromic mapping and Self-assessment" digital service, primarily a mobile app, developed by the National Informatics Center under the Ministry of Electronics and Information Technology (MeitY) was launched. The app crossed five million downloads within three days of its launch, making it one of the most popular government apps in India.
Ratan Tata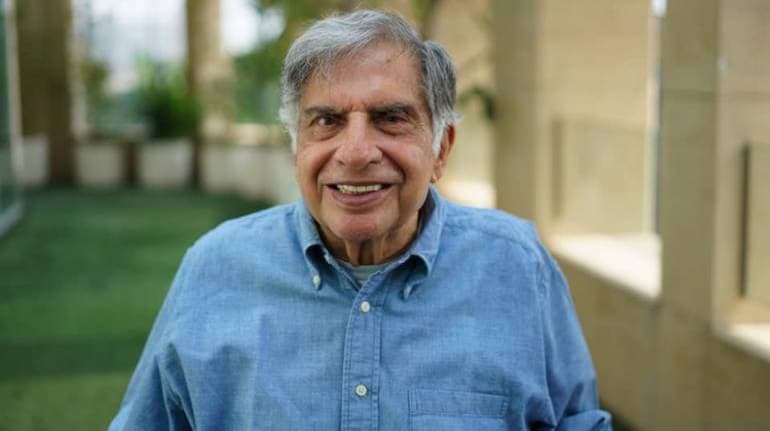 As the number of novel coronavirus (CoVID-19) cases rises in India, Ratan Tata has committed Rs 500 crore towards manufacturing of personal protective equipment, respiratory systems, testing kits, setting up modular treatment facilities and training of health workers.
The Tata group, however, has cut salaries of its top management by up to 20 per cent. Several Tata Group companies, including its airlines, hotels, financial services, and auto business, are severely hit, but have not laid off employees to date.
"These are the people that have worked for you. These are the people who have served you all their careers. You send them out to live in the rain. Is that your definition of ethics when you treat your labor force that way? It is impossible to survive as a company if one is not sensitive to its people. CoVID-19 hits you wherever you are. Whatever your reasons may be, you have to change in terms of what you consider fair or good or necessary in order to survive. While everyone chases profits, the question is how ethical the journey has been. Business is not only about making money. One has to do everything right and ethically for customers and stakeholders."

Ratan Tata in an interview to news website YourStory
Ratan Tata said layoffs by Indian companies amid the CoVID-19 pandemic was a knee-jerk reaction and showed lack of empathy among the top leadership.
Sonu Sood
So, while the frontline workers were fighting the virus to keep people alive, there was another battle that was being fought. The Migrant Workers and Daily Wage earners were negatively impacted by the nationwide lockdown that was observed in the months of March, April and May. They not only lost their jobs but also their homes as the state borders were sealed. They were left stranded in an unknown city with little or no money and no way to reach home to their families.
It was amidst these tough times that Sonu Sood, a well-known Bollywood celebrity, came forward to help the migrant workers.
"It gave me sleepless nights when I saw visuals of people walking hundreds of kilometres to reach their villages"

Sonu Sood in an interview with BBC
The actor, along with his childhood friend Niti Goel, has been actively involved in helping people impacted by the lockdown. And since 11 May, he has arranged hundreds of buses to take stranded migrants' home. When buses carrying the first batch of 200 people left on 11 May, Sood and Goel were there to flag them off. Before the buses began rolling, Sood broke a coconut on the road – a ritual to wish them a happy journey. Since then, he has helped thousands of migrant workers and their families get to states across India. And requests for help continue to pour in. On 23rd March, he sent another convoy of 14 buses which transported 700 migrants to the northern states of Uttar Pradesh and Bihar.
"I feel strongly about the migrant issue because I came to Mumbai as a migrant," he says. "I just boarded a train one day and landed up here. Everyone comes here with a dream, they want to make their family proud, and everyone should be treated well."

Sonu Sood in an interview with BBC
In April, Sood had also offered his hotel in Mumbai for healthcare professionals to stay in. Recently, he launched an app to help migrant workers find work.
Azim Premji
Of this Rs 1,125 crore ($132 million), the Azim Premji Foundation has donated a total of Rs 1000 crores, Wipro has reportedly donated Rs 100 crore, and Wipro Enterprises has committed Rs 25 crore to help the battle against the CoVID-19 outbreak.
"It would facilitate a comprehensive on-the-ground response in specific geographies, focused on immediate humanitarian aid, scaling up healthcare facilities including containing the coronavirus outbreak and treating the affected ones. These sums are in addition to the annual CSR activities of Wipro, and the usual philanthropic spends of the Azim Premji Foundation."

Wipro
He is the only Indian to make it to the list of top 10 donors issued by Forbes, which is dominated by US billionaires.
Shahrukh Khan
Bollywood Superstar, Shahrukh Khan, took help of his companies — Kolkata Knight Riders, Red Chillies Entertainment, Meer Foundation and Red Chillies VFX — to provide support to the governments.
The actor along with his wife Gauri Khan and business partners- Juhi Chawla and Jay Mehta- contributed to the PM-CARES Fund through IPL franchise Kolkata Knight Riders (KKR).
Shah Rukh and Gauri also made a donation to the Maharashtra CM's Relief Fund through their film banner Red Chillies Entertainment.
Besides financial aid, Shah Rukh and wife Gauri Khan have offered their personal office to be turned into a quarantine centre for helping the women, elderly and children.
The KKR franchise and his NGO Meer Foundation worked with the Maharashtra and West Bengal governments for the supply of 50,000 Personal Protective Equipment (PPE) for the healthcare professionals, whom the actor called the "real heroes" of the battle against COVID-19.

Meer Foundation also tied up with Ek Saath- The Earth to provide daily food requirements to over 5500 families in Mumbai. A kitchen was also set up to send out 2000 freshly cooked meals every day to help households and hospitals whose daily needs aren't being fulfilled. In association with Roti Foundation, Shah Rukh's NGO provided 3 lakh meal kits to 10,000 to underprivileged people and daily wage labourers daily in Mumbai. Meer Foundation joined hands with Working People's Charter to provide basic essentials and grocery items to over 2500 daily wage workers in Delhi. The NGO also provided support to 100 acid attack victims in Uttar Pradesh, Bihar, West Bengal and Uttarakhand.
"I am going to try my best and I know each one of you will do so too. Only together we will be able to fight through these difficult and unimaginable days."

Shahrukh Khan in a statement posted on Twitter Handle of Red Chillies
These above-mentioned leaders are not the only ones who helped and are still helping as many as they can. In these tough times, when everyone is fighting this battle every day, a lot of hands came forward and joined government and some more even worked independently.
When not engrossed in a book, Purvai is found actively surfing the web in search of philosophical answers to life's questions.  A night owl and a Chai-lover, she loves to keep herself updated with the workings of the world be it news or the latest memes going around.